Stay and Play
Please come and join us!
Children under three, Tuesday 9 – 11 during term time.
Please come to the main school office on Woolmore Street and you will be directed to Stay and Play – drop in any time from 9 until 11.
Our Stay and Play sessions are run in conjunction with Around Poplar Children's Centre. We use a classroom in school which gives access to high quality toys as well as direct free flow access to the Nursery playground. We encourage parents to join in with play, share ideas about experiences and model activities to their children. It is a very unstructured session with children able to access the resources as they choose, have a snack and they finish with a parent/child circle singing time.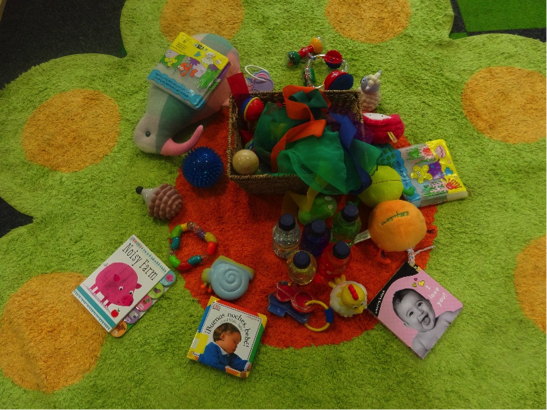 Our baby play space is full of sensory experiences waiting to happen.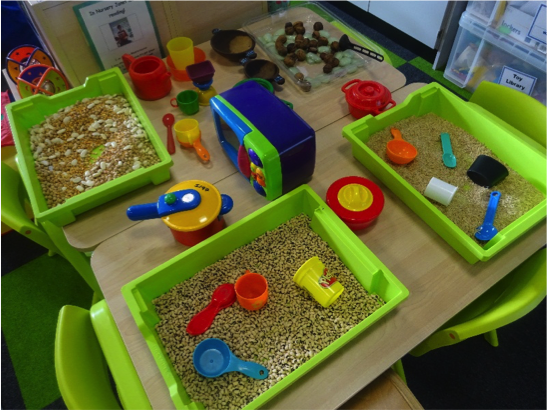 What are you going to cook today?
We have so much fun playing with different toys.  Some of us come every Tuesday and have favourite toys.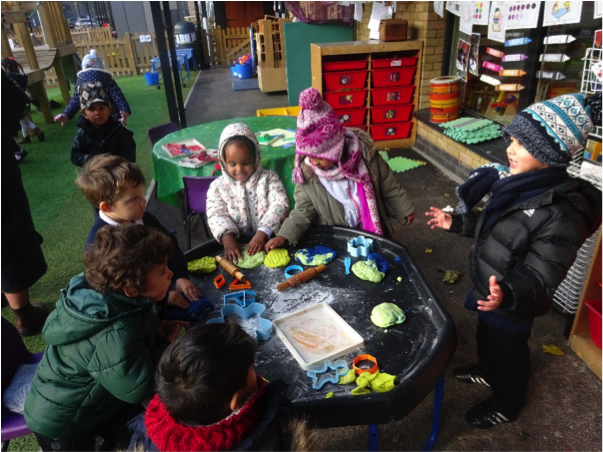 We get to play in the nursery playground with all the nursery children.