Headteacher: Tracy Argent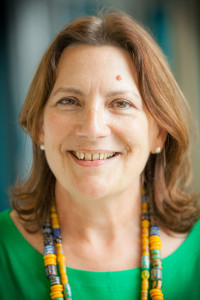 Welcome to Woolmore Primary School.
Woolmore is a happy, inclusive and exciting place to learn and our children love coming to school. In order to ensure that every child achieves success we ask ourselves 'what would it take?' and then we do it! We offer children great teaching, guidance and we help them grow into good global citizens. We have high expectations for everyone connected to our school community: children, parents, staff, governors and visitors; we work together and we are proud of the standards we achieve. In February 2015 Woolmore moved into a brand new school building that will, eventually, be a three-form entry primary school.
Upcoming Events
There are no upcoming events at this time.
Term Dates
Term starts: Thurs 3rdSept
Half-term: Mon 26th Oct - Fri 30th Oct
Term finishes:  Fri 18th Dec
Teacher training: Tues 1st Sept
Teacher training: Wed 2nd Sept
Teacher training: Fri 9th Oct
Closed for Eid: 24th Sept
Term starts: Tues 5th Jan
Half-term: Mon 15th Feb - Fri 19th Feb
Term finishes: Thurs 24th March
Teacher training: Mon 4th Jan
Teacher training: Mon 22nd Feb
Term starts: Mon 11th April
Half-term: Mon 30th May – Fri 3rd June
Term finishes: Fri 22nd July
Bank holiday: Mon 2nd May
Additional day for Eid in July to be confirmed
Remembering Woolmore
A film celebrating life in the old school building, created by Emma Crouch. Commissioned as part of our celebration and memory-keeping for our much-loved Victorian building before moving to our new school. We think the film really captures the essence of Woolmore. We hope you do too.