The Woolmore Curriculum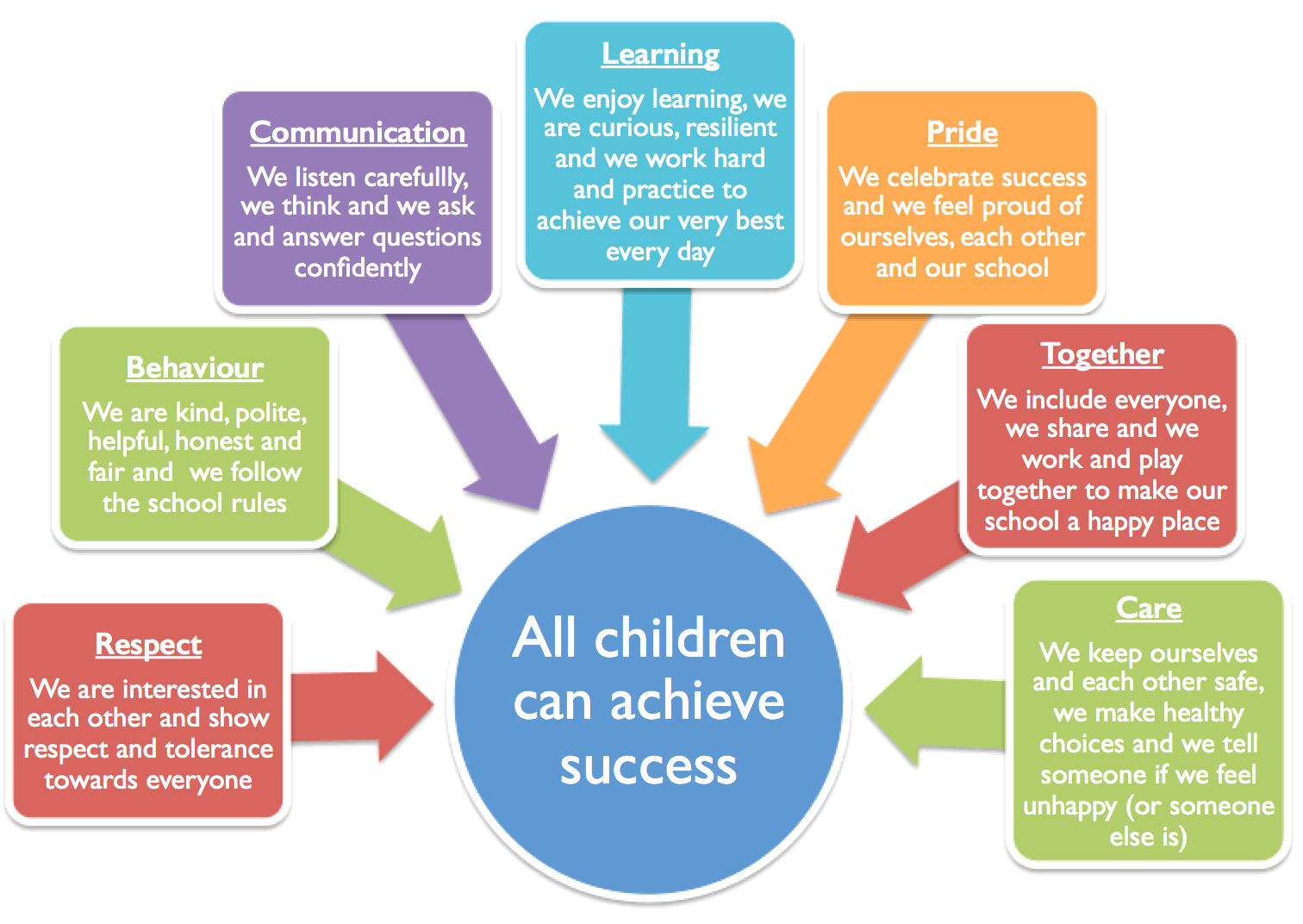 A Thematic Approach
At Woolmore we have developed a thematic curriculum that leads our teaching and learning from Y1-6.
Each half term theme has been designed to teach the new Programmes of Study for the National Curriculum 2014 and all aspects of the school curriculum, including PHSE, citizenship, Religious Education.  The curriculum is planned carefully so that the learning:
Engages pupils, is enjoyable and promotes a love of learning
Ensures pupils develop a strong basic skills and are able to apply them with confidence
Enables pupils to work creatively and to develop problem solving skills
Is accessible (adapted as appropriate) to all pupils and enables every child to achieve success
Year Curriculum Maps
Each year group has a Curriculum Map that outlines the topics for each half term, and the cross-curricular links between the subject areas.
Click here to take you to the year curriculum maps so you can see what each class is learning.
On the Classes section of the website you will be able to read our 'Topic Snapshots' which will give you a flavour and sense of the learning experiences that are planned for each class.
Click here to take you to the Classes page where you can see the curriculum in action.

The Wider Curriculum and Enrichment
Our curriculum reflects the diversity of our world and is flexible to respond to local projects and the amazing opportunities around us to enrich and enhance profound learning.
During each key stage children will have a range of opportunities including:
Working with professionals such as musicians, artists and writers
Visiting London museums, art galleries and places of interest
Working on projects e.g. Song writing
Other visits/visitors linked to the learning e.g. places of worship, the countryside, the farm
PSHE experiences e.g. Learning about Money, fire safety, visit to the Houses of Parliament
Community events e.g. Summer fair, singing for the old folk
Residential school journey – Year 6, and recently introduced additionally in Y5
A programme of after-school clubs
Religious Education
We use the SACRE locally agreed syllabus as the basis for planning religious education and we make links, wherever possible, to the context of our themes.  We share in the celebration of major religious festivals, including Christmas, Eid, Diwali and Chinese New Year. As part of our school and community values we emphasise tolerance, respect and understanding as a significant aspect of the teaching of major world faiths and beliefs, including those without a faith, in Modern Britain and the world.
SMSC – Social, Moral, Spiritual and Cultural and British Values
This is all about our values…it's who we are…it's what we stand for… and it's what we believe in.  It is embedded in all that we do.
Integral to our SMSC and values learning we actively promote British Values including democracy (for example our School Council is just one way of ensuring that all children have a voice that is heard)), the rule of law, individual liberty and mutual respect and tolerance of those with different (or no) faiths and beliefs.
Click here to see some examples of how we embed SMSC in the Woolmore Curriculum
ICT and Computing
The ICT curriculum has changed and is now called 'Computing'. We are still teaching pupils publishing and film making, photography and data processing, research skills and keeping safe online. Computing is also concerned with how computers and computer systems work, and how they are designed and programmed. Our pupils will gain an understanding of computational systems of all kinds. They will learn to write computer programmes and will make their own computer systems.
Now, with our new facilities and equipment including laptops and tablets, we can educate children in the latest computer technologies and computing skills that are essential in later life.  We want children to be efficient users of ICT as a tool for learning and to be fully equipped for later life.
The Woolmore Curriculum – the future
This is the first year of our new Woolmore Curriculum.  As we travel through the year we will review and evaluate the planned learning.  What works?  What doesn't? What feedback are the children giving us?  What would suit our children and help them to do even better?  In the light of our findings and reflection we will be able to continually ensure that our vision for the future can become a reality.
Philosophy for Children (P4C)
Philosophy for Children (enquiry based learning) offers a way to open up children's learning through enquiry and the exploration of ideas. Children learn that their ideas have value, and that the ideas of other children have value too. Through Philosophy for Children they realise that they don't always have to be right, but they gain the confidence to ask questions and learn through discussion.  During 2015/16 we will be having training at Woolmore to introduce and embed P4C in the Woolmore Curriculum.
If you would like to find out more click here http://www.philosophy4children.co.uk
Opportunities in our new school
In February 2015 we move into our new school building which will offer modern and enhanced learning provision including:
An Inclusion suite to support pupils with special/additional learning needs.  This is called Woodlands and includes a counseling/therapy room, a sensory room, a nurture room and office and meeting room.
A studio for music and drama
The school will eventually cater for 720 pupils.  Until we are full we will be making the most of the extra space we have to create exciting learning opportunities and provision.  This will include:
A library
An art room
A museum
January 2015