Pupil Premium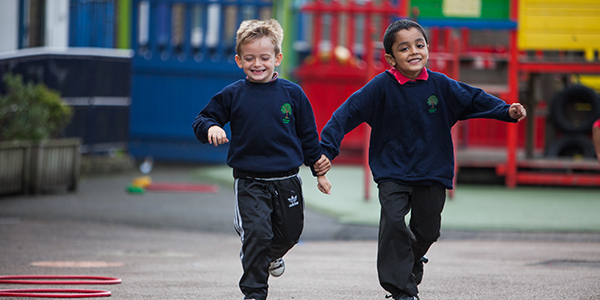 Pupil Premium Statement 2016/2017
Woolmore receives £223,080 additional Pupil Premium funding for disadvantaged pupils.
DfE definition of 'disadvantaged pupils'
In its statistical first release (SFR) giving revised information on the 2015 National Curriculum assessment at Key Stage (KS2), the Department for Education (DfE) provides a definition of 'disadvantaged pupils:
Those who were known to be eligible for free school meals (FSM) in any of the previous six years as indicated in any termly or annual census, pupil referral unit (PRU) or alternative provision (AP) census
Children looked after by the local authority (LA) for at least one day
Children who have been adopted from care
Our statistics

Approximately half of our pupils with EHC plans and SEN attract PP funding
This year we have received £223,080 in Pupil Premium funding.  This is £1320 per pupil and we have 175 pupils who are eligible.  This represents 42% of our school roll. Nursery children are not included in the funding. This money is used to ensure that all children achieve success. We also ensure that wider experiences are available to all pupils so that no child is disadvantaged through home circumstances. Our data shows that we are successfully closing the gap between children with/without pupil premium funding.
How we spend our money at Woolmore:
When deciding how we spend our money we look closely at research by the EEF (Education Endowment Foundation) who research what works, what doesn't and what is best value for money. In 2016/2017 we are spending the pupil premium grant in the following ways:
Reading – the more we read the better we get at everything because Reading is Succeeding. Building on our success in phonics and the early stages of learning to read (in 2016 we were in the top 8% of schools for phonics screening and received a letter form Nick Gibb, Minister for Education), we support and promote reading across the school. For 2016/17 this will include a significant increase in new books for our Silver birch library; an immersion theatre project which has at the very heart the promotion of reading, books and writing; the introduction of Accelerated Reader for upper KS2 and books as gifts and prizes for pupils.
Attendance – come to school every day, it's the Woolmore Way: A dedicated Attendance and Inclusion Team who make sure that children come to school and support families with any issues that are preventing this.  The team includes our AHTs for Inclusion and Early Years, office manager and attendance welfare officer. Our attendance last year was 96.5% putting us 10th in the LA out of 68 schools.
Continuing Professional Development – developing the workforce: The deputy head teacher provides an outstanding training programme for all staff.  This will ensure that all children get the best provision possible for reading, writing, maths and the wider curriculum ensuring that learning and feedback is effectively differentiated and precisely targeted to accelerate progress for children with pupil premium funding and close learning gaps. We also work with additional consultants for reading, phonics, writing, ICT and leadership. Training for higher level teaching assistants and teaching assistants ensures that interventions and support for vulnerable children are taught by outstanding practitioners and learning gaps are closed.
Interventions and additional teaching support: Additional teaching support for pupils who are slipping behind including interventions as appropriate.
SEN and inclusion support: Additional inclusion support for pupils with special educational needs including specialist occupational health and school-based speech and language therapy.  Our school counselor supports vulnerable children with emotional and behavioural difficulties so that all children are able to access learning effectively. We also offer a range of alternative inclusive provision in our Woodlands suite.
Wider life experiences: In order to enable all children to access wider experiences we now have a residential school journey starting in Y5 – in fact Year 4 also do a school sleepover! We also ensure an exciting variety of trips and projects including a West End theatre and the Shakespeare in Schools Festival.
Ensuring we receive what the school is entitled to. We ensure that: All families who are entitled to free school meals continue to apply so that the school is not short of its entitled pupil premium funding. Effective administrative systems ensure that relevant staff are aware of and use the relevant information to address the needs of different groups of children, including those who have pupil premium funding Senior leaders and governors regularly review and evaluate the impact of our pupil premium spending and make changes as appropriate. We benchmark our pupil premium strategy against other similar schools and attend appropriate training and find ways to maximize the impact of our pupil premium grant on pupil attainment.
Results for disadvantaged pupils 2015/16 – our PP funding has been well spent!
Headlines
Pupil Premium combined (reading, writing and maths) attainment significantly above National at both expected and greater depth.
FSM 'Ever' attainment and progress significantly above National at expected and greater depth
PP and FSM (Ever) pupils made better in-school progress than their non-disadvantaged peers.